North Conway Vacations Blog - September 2009
Fryeburg Fair Provides Fall Fun for All Ages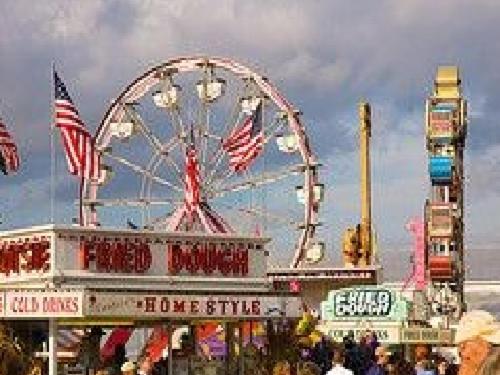 Posted by Rebecca Levitan on Tue, Sep 29, 2009 @ 12:03 PM

If the Fryeburg Fair is not on your list of fall festivities, then it is time to add it. This is the largest fair in Maine and Fryeburg is located just 12 miles from the Old Field House Inn. This year the fair will run from October 4th through the 11th and the schedule has something for everyone! The Fryeburg Fair will have more than 4,000 animals, horse pulling, harness racing, four pig scrambles, dozens of exhibition halls, and a gigantic midway with more than 50 rides! It is even noted that the Fryeburg Fair has more free entertainment than any other agricultural fair in the world! How can you top that?

Fryeburg%20Fair
One special event that is always entertaining is Woodmen's Day. This year it is scheduled for Monday, October 5th. If you have never seen this before, then you are in for a treat! This is a day chock full of exciting competitions including bucksaws, chainsaws, log rolling, ax throwing, and that is just a sampling. You truly have to see it to believe it!

The Fryeburg Fair admission fee is $8.00 per person, except Saturday it is $10.00. Senior Citizens day is Tuesday, October 6th and admission is $2.00. Come out and join the fun!
Apple Picking in North Conway, New Hampshire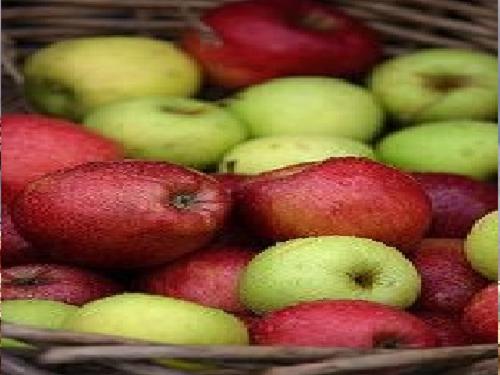 Posted by Rebecca Levitan on Tue, Sep 22, 2009 @ 11:05 AM

It is apple picking season in North Conway, New Hampshire! Many guests of the Old Field House Inn go apple and pumpkin picking in the North Conway area as it emerges in the vibrant autumn colors of red, orange, and yellow. This is a tradition that many people do on a yearly basis and is family fun for all! Multiple varieties of apples are available including Macintosh, Cortland, Empire, and more! In addition to picking apples, do not forget to enjoy some of the delicious products which the local farms have to offer. Baked goods, apple cider, cheeses, pies, and preserves are on the top of our list to bring home from a trip to the orchards. Once you taste these homemade wonders, it will be difficult to not make this a yearly tradition.

apples
One of our local apple orchards is Hatches Orchard located in Center Conway. They are open on weekends through Columbus weekend and special in Macintosh apples. They also offer a farm market, picnic area, pumpkins, winter squash, and oh yes...cider!

Happy apple picking!
Corn Maize Family Fun in North Conway, New Hampshire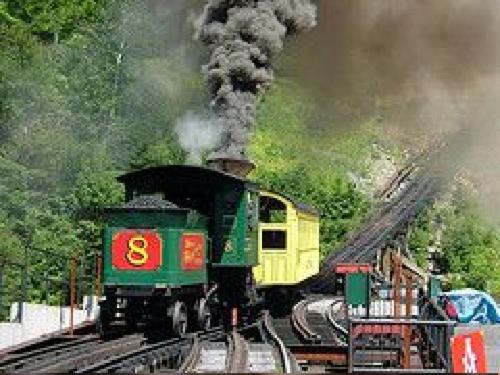 Posted by Rebecca Levitan on Thu, Sep 17, 2009 @ 10:56 AM

Corn maize, pumpkin picking, and family fun can all be found at Sherman Farm in New Hampshire. Pure family fun can be enjoyed while finding your way through their corn maize, or enjoying fright night! In addition to their corn maize, they have other attractions including the Moo Express, a Mini Maze, corn boxes, and hayrides. The children will enjoy Al's animal house with farm animals that are just waiting to be petted. Last year they also started Corn Cannons which was a big hit! Of course, if you get hungry they have a concession stand featuring Sherman Farms burgers, hot cider donuts, and other homemade delights. Yum!

The corn maize opens on Saturday, September 19th and will continue through the end of October. Hours are Saturday and Sunday from 10 A.M. until 5 P.M. Special nights include Flash Night and Fright Night on Friday and Saturday October 23rd and 24th. Also, they will be doing a Halloween flashlight and fright night at 50% off all admissions. Admission for ages 12 and up is $8.00, 5-11 is $5.00, and 4 and under get in for free. Sounds like fun to me!
Fall Foliage in New Hampshire
Posted by Rebecca Levitan on Fri, Sep 04, 2009 @ 09:13 AM

Fall foliage is just around the corner and New Hampshire is the perfect place to visit to enjoy the views and outstanding scenery! Guests of the Old Field House Inn can turn at any corner and enjoy special rides through the countryside and mountains and enjoy nature's splendor as it shows its best colors and scenery of the season. Vivid reds, vibrant yellows, and brilliant orange are a few of the colors that will be on display. Of course, there are also the pumpkins galore, apple orchards and hay rides to get you into the full spirit!

We have many favorite Fall foliage rides but two favorites are the Kancamagus Highway and Pinkham Notch Loop. The Kancamagus Highway is one of New England's more beautiful drives. It covers 34 miles and is known by locals as "the Kank". The east-west drives goes through over 800,000 acres of the White Mountain National Forest and the views are breathtaking. The Pinkham Notch Loop offers spectacular views of the Presidential Mountains and surrounding countryside, including Mount Washington.

Fall foliage is almost upon us! We encourage you to make reservations early and leave the rest to nature!