North Conway Vacations Blog - October 2009
Apple Recipe from the Old Field House Inn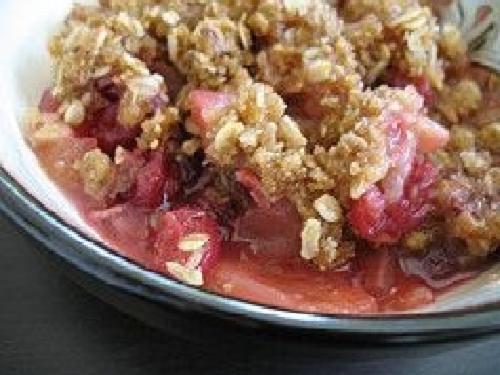 Posted by Rebecca Levitan on Tue, Oct 27, 2009 @ 03:08 PM
Now that apple season is over at the Old Field House Inn, what are we to do with all of the left over apples? Now this is easy! How about an old fashion apple cranberry crisp? Here is a recipe shared with us from a former Innkeeper. It is easy and delicious. It is perfect for with a little crème as a hot fruit dish in the morning or serve it with ice cream for a dessert. Any way to choose, we are sure that you will enjoy it:Apple Cranberry Crisp
5 lbs. Apples (red and green mix)

2 cup cranberries

3/4 cup sugar

6 tbls. Flour

1 ½ tsp cinnamon

Topping:

1 cup flour

1 cup old-fashioned oats

2/3 cup brown sugar (packed)

½ cup butter cut in pieces

Peel, core, and cut apples. Place apples in large bowl. Add cranberries, sugar, flour, and cinnamon. Stir together. Place in buttered 13"x9" glass baking dish. Combine topping ingredients. Place on top of fruit. Bake in 350 degree oven until apples are tender, about 1 hour.
Sweet Street is a Great Halloween Family Getaway in the Area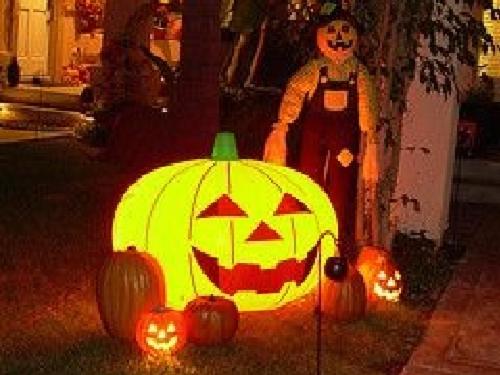 Posted by Rebecca Levitan on Thu, Oct 22, 2009 @ 02:45 PM

Are you considering a family getaway to enjoy Halloween in the North Conway area? If not, then you should! Sweet Street is just what you need. Remember the days when you would enjoy Halloween and Trick or Treat for hours going all over the neighbor? Well, now your children can enjoy it as well. Sweet Street is a safe, old fashioned Trick or Treat block party for children 10 and under. Sweet Street allows children to stroll down spooky pumpkin lined streets in Jackson Village and collect goodies from displays set up by local businesses and families. This sounds like fun to me!

In addition to enjoying Trick or Treat, children will be able to enter the Spooky Carved Pumpkin contest, join the Spooktacular Costume Parade, or just enjoy the warmth of the harvest bonfire. Of course there will be cider and some old fashion country music to enjoy as well.

Sweet Street will be held in Jackson Village on Saturday, October 31st. If you do plan to enter the Pumpkin Contest, registration starts at 2 P.M. The major Trick or Treat event starts at 4:30 and if you have any questions, just call the Jackson Area Chamber of Commerce at 383-9356.

Happy Halloween from the Innkeepers at the Old Field House Inn!
Polar Express is Coming to North Conway!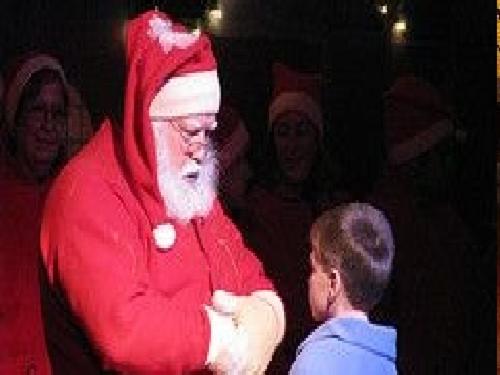 Posted by Rebecca Levitan on Thu, Oct 15, 2009 @ 11:04 AM

All aboard! The Polar Express is coming to North Conway, New Hampshire and the Old Field House Inn has tickets! The Polar Express is a must for children of all ages, including their parents. 

The Polar Express is a magical journey to the North Pole and is a rendition of the children's book. During this journey to the North Pole, the evening includes a train ride, tons of elves, and of yes, Santa!

The story focuses on a little boy who has been told that there is no Santa. Come dressed in your pajamas and share the experience of this little boy as he waits for the sound of Santa's sleigh on Christmas Eve. As the story unfolds, he hears the hissing steam as the Polar Express stops outside his window, ready to take him and other children to the North Pole.

The evening is complete with the telling of a wonderful story, cookies, hot chocolate, gifts, and Christmas carols. Two performances per day will happen on November 27-28; December 3-6; December 10-13, and December 17-21. The Old Field House Inn has created a special package for the Polar Express which includes a 2 night stay, pizza on the first night, movies in their movie theater, breakfast and of course, tickets to the Polar Express! Make sure to reserve early as they are sure to sell out.

I can hear them calling now...all aboard for the Polar Express!!
Return of the Pumpkin People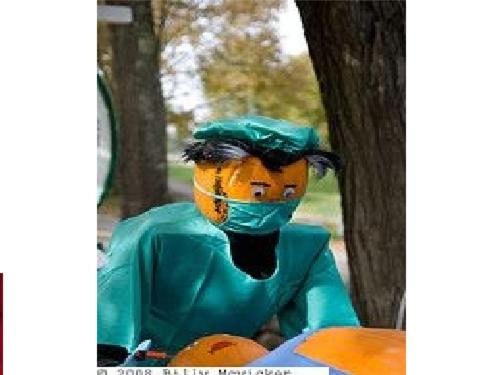 Posted by Rebecca Levitan on Mon, Oct 05, 2009 @ 01:15 PM

Pumpkin People in New Hampshire? Yes, it is time for the 20th "Return of the Pumpkin People" in the Jackson Area of New Hampshire. So how does it work? This year 48 businesses and residential properties throughout the community with pick a theme and create it using people made with pumpkin heads! It has been noted that this year we will be seeing Humpty Dumpy at the Old Field House Inn so make sure to check it out. Rumor has it that the Adams Family is also in town along with Blue Man Groove. The only rule is that there are no rules when it comes to Pumpkin People, except that they need to have pumpkin heads!

This is family fun for everyone. The Pumpkin People will be in town from October 1st-23rd. Take this self guided tour and visit all 48 Pumpkin People. Then make sure to cast your vote. Ballots can be obtained from any participating business or at the Jackson Chamber Commerce. Vote for the overall best winner, the funniest, the most difficult, and more!