The ski season is just around the corner and there is plenty of great skiing in the North Conway, New Hampshire area. The North Conway area has access to over 13 different ski areas offering facilities for downhill and cross-country skiing. North Conway was voted among the top three ski destinations by Snoweast magazine readers and it should be yours as well. Skiing in North Conway offers skiers access to more than 250 ski trails and over 450 km of cross-country trails, so variety is the spice of life in North Conway.

So what are the choices for skiing in North Conway? Ski areas for downhill skiing include Attitash Mountain Resort, Wildcat Mountain, Black Mountain, Cranmore Mountain Resort, Bretton Woods Mountain Resort, King Pine Ski Area, and Shawnee Peak. If cross-country skiing is more of your style than plan a skiing trip to Bear Notch Ski Touring Center, Bretton Woods Nordic Center, Great Glen Trails, King Pine Nordic Center, Jackson Ski Touring Foundation or Mt. Washington Valley Ski Touring and Snowshoe Center.Skiing in North Conway offers mountains for a special family ski day or for those looking for the challenge of steep mountains and the rush of skiing on the edge! Ski season is just around the corner so start planning early for skiing in North Conway!
Outlet Shopping for the Holidays in North Conway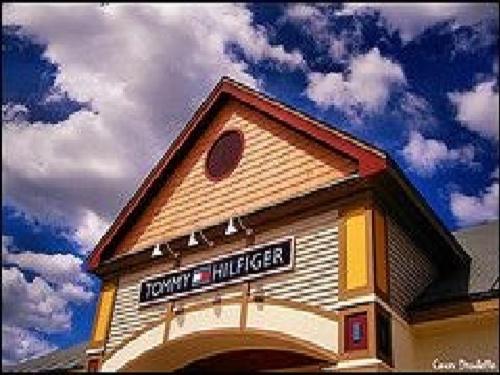 Posted by Rebecca Levitan on Thu, Nov 19, 2009 @ 10:29 AM
Outlet shopping in North Conway, let me count the ways! It is the Holiday Season and shopping at the outlet stores in North Conway should be at the top of your list. Just how many stores are there to shop at? Settler's Green alone has over 60 shops to choose from. They cover everything from jewelry, apparel, children's clothing, toy stores, home goods, shoes and more.
A sampling of the stores include Coach, Nike, Old Navy, Polo, L.L. Bean, Banana Republic, Eddie Bauer, Talbot's, and I think you get the idea...a little of everything! Also, there is no sales tax in North Conway which is a great savings itself.For a little extra Holiday savings consider these options:
On November 27th, stores will open at 5 A.M. and the day will be full of sales and special promotions.

Join their VIP Club for savings of 15% to 30%. Also learn about upcoming sales and receive periodic email updates with exclusive offers.

If you are 55 or older, shop on Tuesdays and you will receive an additional 10% savings at participating stores.

Happy Shopping!!
Or if you are not sure what buy for someone special, purchase a Settler's Green Gift Certificate which can be redeemed at all 60 of their stores. Now this sounds easy!

13th Annual Holiday Tree Festival
Posted by Rebecca Levitan on Tue, Nov 10, 2009 @ 02:52 PM

Get into the Holiday Spirit and visit North Conway for some shopping and the 13th Annual Tree Decorating Festival at Settlers' Green. North Conway is a magical place to be for the Holiday Season. Snow sets the stage for a winter wonderland and it would not be complete without Christmas trees!

The Christmas tree decorating Festival will start on November 22nd with over 100 live petite trees from Weston's Farm of Fryeburg, Maine. The trees will be grouped together in various parts of the shopping center at Settlers' Green and will be decorated by non-profit groups, schools, daycares, customers, and tenants to get into the spirit of Christmas. The trees will be pre-hung with tiny white lights, and additional lights can be added. The ornaments used will be "mostly" homemade. The decorations will not be typical as judges like to see originality, humor, themes, quality of ornaments and overall appearance. All trees must be decorated by Friday, December 4th at 4 P.M. Winners will be announced at the 13th Annual Holiday Tree Festival on Saturday, December 5th and will be left on display through the Holiday Season.

The Festival also has visits with Santa, caroling, free hot chocolate and horse drawn wagon rides. Mt. Cranmore ski area will also be trucking in their own snow to create a free tubing part at Settlers' Green. Join in the fun and make your reservations to stay at the Old Field House to enjoy the Holiday Tree Festival.
Thanksgiving in the North Conway Area
Posted by Rebecca Levitan on Wed, Nov 04, 2009 @ 09:53 AM

Are you considering visiting the North Conway area to enjoy your Thanksgiving? If not, you should think again. 

The Old Field House Inn has several condo units that it rents where families can reunite and enjoy Thanksgiving! Each condo has a fully equipped kitchen and this makes cooking a special Thanksgiving Dinner very easy! This has been a tradition with many of their repeat guests and they would like to make it part of your tradition as well.

Thanksgiving
The day after Thanksgiving you will then be ready to start your Holiday shopping. North Conway is known by many as a shopping mecca with over 60 shopping outlets. Stores such as Ralph Lauren, L.L. Bean, Brooks Brothers, Talbot's, Children's Place, J. Crew, Gap, and many others are sure to have just what you are looking for this Holiday Season.

At the end of the day, settle back at the Old Field House Inn for a little rest, spend some time in the Jacuzzi, or maybe settle into the Theater to watch a movie.

Thanksgiving and the Old Field House Inn seem like a perfect combination to me! Make sure to reserve early.