North Conway Vacations Blog - December 2009
Cross Country Skiing in North Conway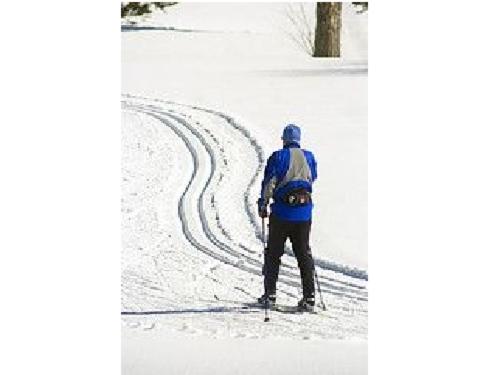 Posted by Rebecca Levitan on Wed, Dec 23, 2009 @ 01:32 PM

Mt. Washington Valley Ski Touring Association has access to over 65 km of cross country ski trails which connect the Intervale Resort Loop to the Village of North Conway. Whether you are new to cross country skiing or have been doing it for years, you are sure to enjoy their trails. Along the trail, you will have wonderful views to enjoy. From scenic vistas of Mt. Washington to the forests of the White Mountains, views are breath taking.

Guests of the Old Field House Inn do not have to go far to jump on the trails, as the Inn allows some of the trails to cross their property. The trails have three defined sections which include Northern, Central, and Village. They offer a map which provides a great overview of the trails, and we encourage you to plan accordingly. Trails take you from scenic vistas, or along the Saco River, through the Whitaker Woods, to the village of North Conway, and into Intervale.Mt. Washington Valley Ski Touring Association offers ski rentals, lessons and after-dark guided tours. This is a terrific way to enjoy the winter in New Hampshire!
Snow Tubing in North Conway
Posted by Rebecca Levitan on Thu, Dec 17, 2009 @ 11:28 AM

Snow tubing is terrific family fun at the Artic Blast Tubing Park at Cranmore Mountain in North Conway! As the winter season settles in, snow will soon be falling in abundance in the North Conway area. This year, add snow tubing to your list of outdoor activities and it will soon become a family favorite. Snow tubing was always at the top of our list when we were young, but we would just find a hill and enjoy the thrill. Now that they have parks especially designed for snow tubing, it has gotten easier and even more fun!

The Artic Blast Tubing Park is New Hampshire's #1 snow tubing park. The Tubing Center is a great alternative for families to have some fun and enjoy the snow. The Artic Blast Tubing Park supplies the tubes, so do not worry about bringing your own. There is always an abundance of snow, as they make their own. If you are taller than 42", you can ride alone and experience the thrill of snow tubing. Once you have ridden the snow tube down the hill, they even have two lifts to bring you back to the top! Also, this year they have even added a warming hut at the base of the Park. This offers you a place to warm up and enjoy some hot chocolate while watching others whiz down the hill!

Tickets can be purchased on-line and are $22.00 for 2 hours. If children are under 42" they must ride with an adult. Hours vary but at a minimum they are open from 9 A.M. to 4 P.M.
New Year's Eve Romantic Getaway in New Hampshire
Posted by Rebecca Levitan on Mon, Dec 07, 2009 @ 01:56 PM
Ready for a romantic New Year's Eve Getaway in Intervale, New Hampshire? A New Year's Eve romantic getaway is just what the Old Field Inn has in mind for you this year. Imagine a Jacuzzi for two, a fireplace, and all of the comforts of home. Put that together with a dinner for two, a massage, and a welcome basket with handmade Bavarian chocolates and one can sense the relaxation beginning to happen.Then spend the rest of New Year's Eve just how you would like it! Snuggle up in the warmth of your suite or venture down to North Conway and enjoy the fireworks. Cranmore Mountain will be hosting their fireworks at 7:30 P.M. and at 9:00 P.M. fireworks will be on display at North Conway Village.In the morning be ready to indulge in Rod's waffles or choose another of the mornings creations. This will be the perfect beginning to the 2010 New Year!Happy New Year
Santa's Holiday Express at Conway Scenic Railroad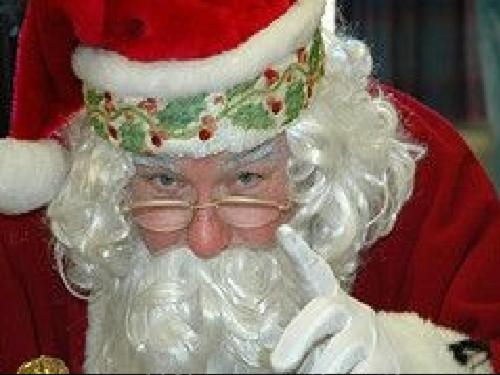 Posted by Rebecca Levitan on Tue, Dec 01, 2009 @ 10:07 AM

Santa is coming to North Conway, but with the help of the Conway Scenic Railroad! Santa's Holiday Express will be in full swing every Friday and Saturday from November 27th until December 20th. Join Santa and his elves as they depart at 11:30 A.M. for a train ride to Bartlett. The atmosphere will be festive as the train travels through the Mt. Washington Valley countryside aboard heated coaches. Santa and the elves will be making their rounds and finding out who's been naughty or nice! Those children that have been nice will receive a special gift from Santa.

After this special ride with Santa, stop at Leavitt's Country Bakery in Conway and enjoy hot chocolate and cookies or perhaps a slice of cake! After all, everyone always enjoys a special sweet! Dates for Santa's Holiday Express are December 5, 6, 12, 13, 19, and 20th. Fares for adults is $13.50, children $9.50, and children under 3 ride for free!

Additional upcoming events at the Conway Scenic Railroad include the Snow Train Celebration, December 19th and the Steam in the Snow Photographer's Special, January 3rd. If you enjoy trains and winter scenery, then make sure to put these upcoming events on your calendar.