North Conway Vacations Blog - August 2009
Santa's Village in Jefferson, New Hampshire
Posted by Rebecca Levitan on Thu, Aug 27, 2009 @ 02:21 PM

It does not have to be Christmas to visit Santa's Village in Jefferson, New Hampshire! Many guests of the family friendly Old Field House Inn visit Santa's Village throughout its season of May through Christmas. Santa is usually found sitting in his big green chair at his home, just waiting to welcome the children! His reindeer are right nearby at their barn waiting to be petted and hoping for some special cookies. So this should be the first thing to add to your list while visiting Santa's Village.

Rides and entertainment are in abundance and some of the all time favorites include Santa's Express Train, Merry Christmas Ferris Wheel, and the Little Drummer Boy. Even during the Christmas Season 12 rides stay open and are operated, weather permitting! Now if you have not had enough fun yet, make sure to see a theater. The Spirit of Christmas, Jingle Bell Rock, Reading Reindeer, Toy Time Fun, and The Polar Theater will all be well enjoyed.

Admission is $24.00 and they can be purchased on-line. Children 3 and younger are admitted for free! Of course, they do have season passes and multiple day tickets. Have fun!
 
Attatish Mountain Water Slide is Fun for All Ages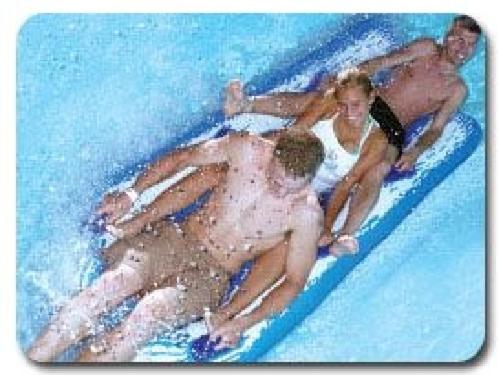 Posted by Rebecca Levitan on Fri, Aug 21, 2009 @ 09:58 AM

As we are finally enjoying the hot days of summer, it makes me reflect upon a visit to Attitash Mountain to enjoy their water slide. It was a hot summer day and we were all looking for a way to cool off. 

We happened to have our bathing suits with us and decided to check out the fun at the water slide. This is surely a great way for a family or adults to enjoy the day.

It all started with making sure that we were over 48" tall. No problem there! Then the next step was to select the matt that we were to use for the ride down the slide. Think of it as your own magic carpet ride! We patiently climbed the stairs to get to the top of the slide and were truly hot by this time. As we approached the top of the slide, a slight apprehension started to be felt, but we pushed forward. Then it was our time to experience the water slide.

We placed the matt into position and gently sat into position. Before we knew it we were off and speeding down the water slide! Between the nervous laughter and hoots of fun we safely made it around the hairpin turns, through the tunnels, and to the bottom of the slide where we plunged into the pool below.

Now, that is how to enjoy a summer's day when staying at the Old Field House Inn!
Scenic Ride Enjoyed Along Kancamagus Highway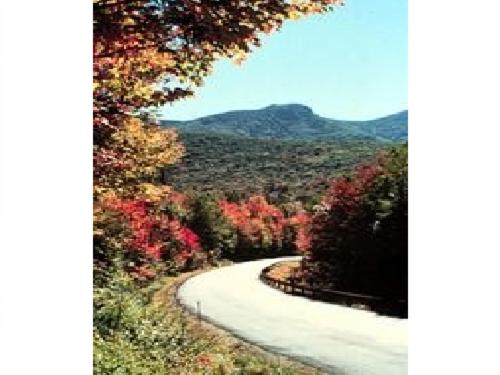 Posted by Rebecca Levitan on Mon, Aug 17, 2009 @ 08:40 AM

Kancamagus Highway is one of the most scenic rides in the North Conway, New Hampshire area. 

Stretching 34 ½ miles from Conway to Lincoln, New Hampshire this is a scenic ride to be enjoyed by everyone. The national Scenic Byway climbs to nearly 3,000 feet and is the highest elevation of any paved road in the northeast. The Kancamagus Highway follows the Swift River, which has a number of areas to hike, swim, see beautiful waterfalls, and enjoy scenic vistas. If it is a hot day, stop along the way and enjoy a refreshing dip in the river and natural swimming holes. 

Just look for cars and you know you have arrived!Along the way, make sure to stop at Lost River Gorge. The distinctive formations reveal the history of this region as the Lost River weaves though granite, crevasses, and caverns. Franconia Notch State Park is also a noted area not to be missed! Flume Gorge is 800 feet long and 90 feet tall. There is a two-mile trail which crosses bridges, passes waterfalls, views scenic pools and glacial boulders. There is now a little erosion and he is a little under the weather, but make sure to visit the Old Man of the Mountain.This is just a sampling of what is to be enjoyed along the Kancamagus Highway. On your next visit to the Old Field House Inn, make sure to enjoy this ride during your visit!
Horseback Riding at Black Mountain Stables in New Hampshire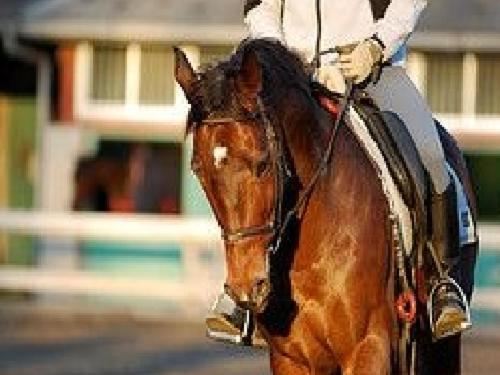 Posted by Rebecca Levitan on Wed, Aug 12, 2009 @ 08:48 AM

While visiting the Old Field House Inn, enjoy a guided horseback ride at Black Mountain. Horseback riding at Black Mountain offers guests breathtaking views at an elevation of 2,000 feet! The rides are guided by skilled guides and well trained horses and even the most novice riders can enjoy the fresh mountain air and exquisite views. To add a little more romance to the ride, consider trying the Sunrise or Sunset ride.
If you have little ones that want to experience a horseback ride, they have a pony named Timkerbell to do just that. Rides are available daily from 10:30-3:30 at $10.00 a ride.

Trail rides depart daily at 10:00 A.M., 11:30 A.M., 1:00 P.M., 2:30 P.M., and 4:00 P.M. Cost is $45 for a one-hour ride. It is recommended to make a reservation at 603-383-4470 for all rides.

Happy Trails!
Great Glenn Trails in New Hampshire's White Mountains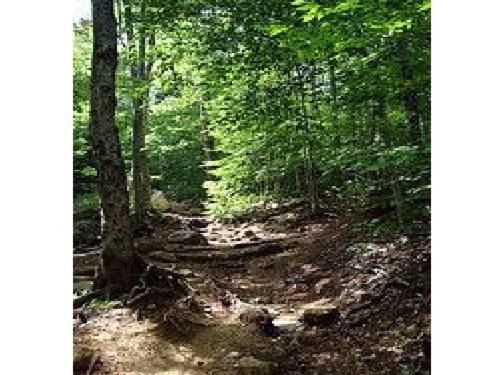 Posted by Rebecca Levitan on Fri, Aug 07, 2009 @ 08:25 AMWhen you are looking for outdoor activities in the North Conway area, make sure to visit the Great Glenn Trails. Their trail system consists of over 25 miles of trails and is surrounded by the beauty of Mt. Washington and the White Mountains. They offer a variety of activities including hiking, biking, Nordic walking, trail running, white water kayaking, Androscoggin River trips, and more. This superbly maintained facility in the heart of New Hampshire's White Mountains and always receives great reviews from its visitors.

If you have the time and the energy, take advantage of their Androscoggin River trip. This is a leisurely paddle that is offered for either one-half or full day trips. Wildlife is in abundance and marvel at the eagles, moose, and a variety of birds as you paddle along the river. All trips are open to beginners and experienced paddles as well.

hiking
Their trails are offered free of charge for running, walking, or bird watching. If you would like to experience biking or paddling and do not have your own, they provide rentals for your usage. Their regular season hours are from 9:30-4:30 daily.
Golfing in the North Conway Area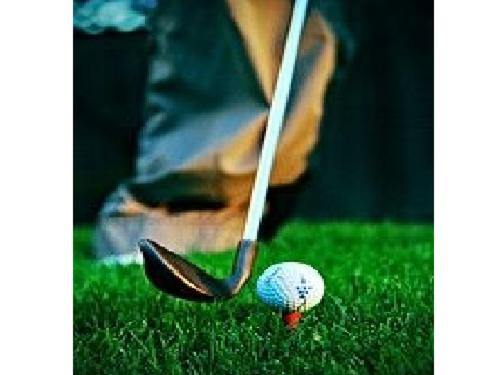 Posted by Rebecca Levitan on Mon, Aug 03, 2009 @ 09:42 AM
Golfing in the North Conway area is plentiful and can be enjoyed by Old Field House Inn guests, at all age levels. What better way to enjoy a wonderful day in the great outdoors than to play a round of golf with family and friends. Whether you are looking to play nine or eighteen holes of golf, there are many choices of golf courses in which to play. A few of our favorites include: 
North Conway Country Club is ranked 4th best golf course in New Hampshire with its classically designed 6,300 yard, 18-hole golf course. Open to the public, guests can expect to pay greens fees ranging from $46.00 mid-week to $75.00 on weekends. After an exciting day of golfing, enjoy the Club's restaurant which boasts a dynamic view of Mt. Washington's snowy cap.

Wentworth Golf Club is located in the quaint Jackson Village. It has a beautiful 6,300 yard, 18-hole course and provides outstanding views of the Presidential Range, Wildcat Mountain, and Ellis River. Fees range from $35.00 to $45.00 on weekends, with cart rentals being extra. Additionally, golfers have the choice of enjoying a sandwich from Madeline's, or a lovely sit-down meal at Red Fox Bar & Grille.

Eagle Mountain Golf Course is also located in Jackson Village. It is 9-hole course with a par rating of 30.6 and has a slope rating of 102. This is a family friendly golf course and fees range from $20.00 for 9 holes to $35.00 for 18 holes, with junior fees starting at $10.00 for 9 holes. If you would like to practice your swing, they also offer a dining range. Casual dining is also available!